---
Our customers are going crazy over our

new Alpaca fur Teddy Bears & Lions!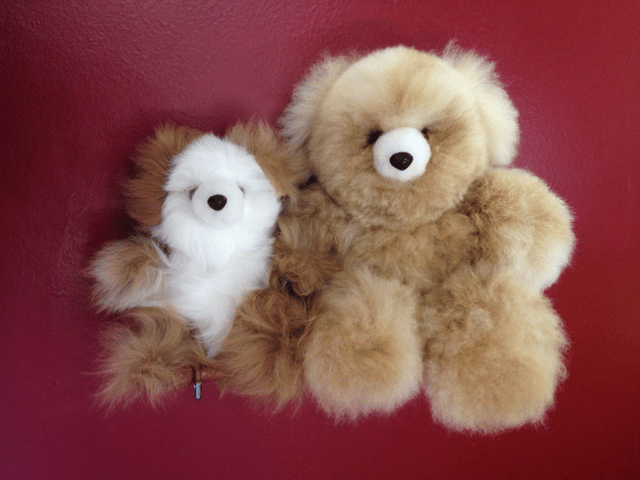 Have you ever felt Alpaca Fur?
Just imagine a fur that is

incredibly soft

to touch! Alpaca fur is warm, not prickly, and doesn't contain lanolin, which makes it

hypoallergenic.

It is considered as one of the finest furs in the world because of how soft it is, how lightweight but strong the fur is and the fact that it is hypoallergenic.
Don't worry though, there is

no harm done to the Alpacas

! The process is very similar to the process used for wool. Alpaca fur is also

flame-resistant

and meets the US Consumer Product Safety Commission's standards! Alpacas are originally from Peru

and typically sheared once per year in the spring.
Come on in to bring home your new adorable and soft Teddy or Lion!